#_LOCATIONMAP
Fecha/Hora
Date(s) - 01/06/2018 - 22/06/2018
6:00 pm - 9:00 am
Categorías
Ofrecemos un retiro de Yoga Mindfulness y meditación en inglés de una semana en el Nuevo Centro de Retiros cerca de Jérica. El evento esta organizado por Bodhiyoga International dirigido por Dharmaacharis Suḍāka y Sadhita. Requiere seis meses mínimo de experiencia de la meditación y un buen nivel de inglés.
Ponte en contacto con Sadhita (695 794 397)  o Suḍāka (638 317 138) si te interesa participar  o ver más dellalles en bodhiyoga.es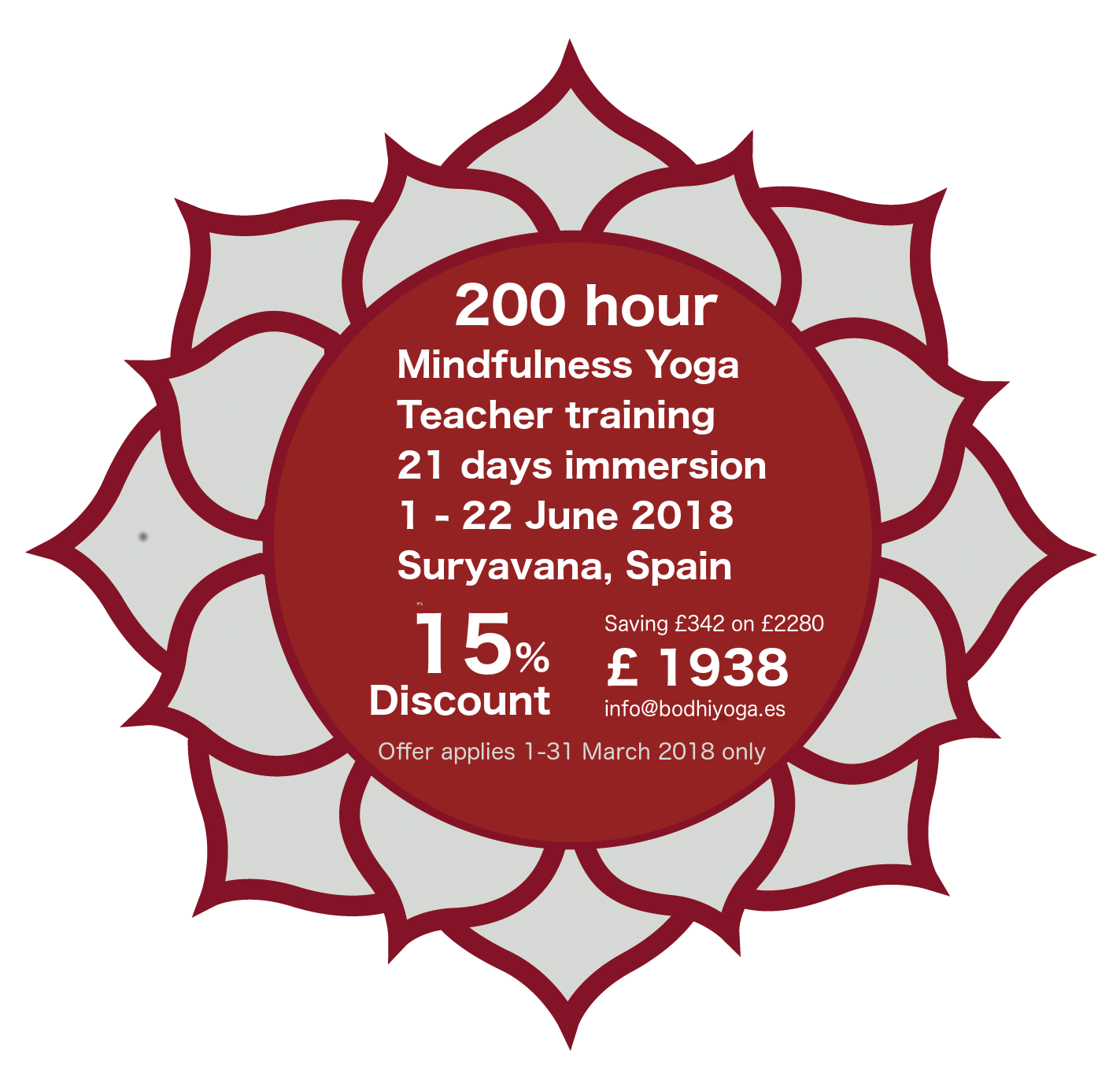 More details
Our 200 hour teacher training 21 days Immersion establishes you in a clear and firm grounding in Mindfulness yoga.
You will gain a working knowledge of:-
How to teach a comprehensive range of yoga postures
How to sequence classes
Background in anatomy and physiology
Structural alignment – how to assess your students
Basic kriyas, breath-work and pranayamas
Teaching methods
How to apply Mindfulness to yoga postures
Develop and teach meditation
Studies of key Buddhist texts on awareness and loving-kindness
How to set up as a teacher
Please note in March we are making a special offer of 15% off the course price. The course will be offered for £1938 instead of £2280 saving £342. This offer applies for full payment from 1st to 31st March only.