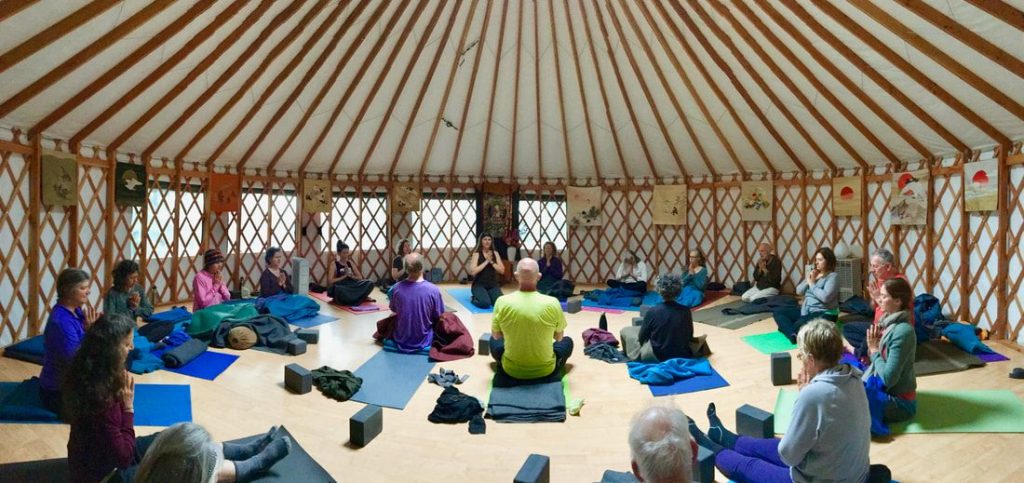 Our retreat centre is an initiative of the Valencia Buddhist Centre whose purpose is to help people transform themselves so that they can overcome suffering using the ancient tools of Buddhism.
Our intention is to install a semi-permanent structure; a 10 m diameter yurt, as seen in the photo above. This structure facilitates up to 60/70 people meditating and 25 people doing yoga.
The yurt is a dwelling used by nomads in the steppes of Central Asia. A magical, circular space is created, ideal for the sacred space for a Buddhist temple.
The yurt will be set up on a wooden base giving a wide warm floor to practice meditation and yoga. Built in widows will let in light and air. The walls and roof are insulated to keep out the heat and keep in the warmth. A wood burning stove will permit all year round use even in the cooler months of December to March.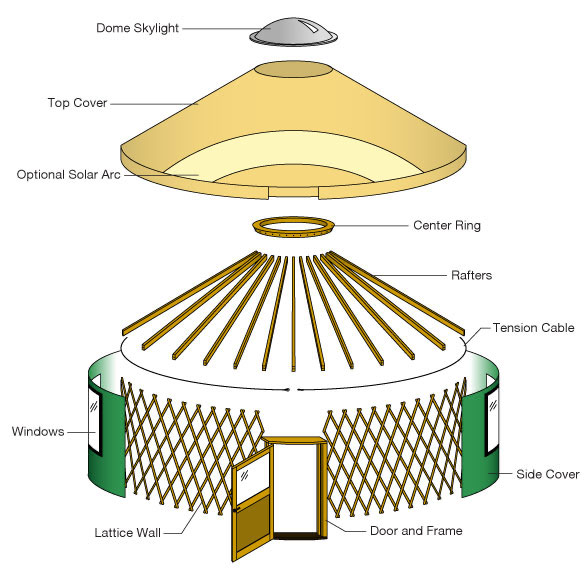 In Buddhism the practice of Dana or Generosity is the basis of all ethical practice. The act of giving ennobles. The person who gives will always find himself in abundance. Giving is what creates connection, it is what forms community. Society is based on this ability of its members to be generous. It is the Buddhist virtue par excellence. A sangha without a practice of Dana (generosity) is not a Sangha.
That's why we invite you to practice dana, donating what you can.
We are raising funds to purchase our yurt and to install a large wood floor.
Please contact us if you wish to help with this project info@suryavana.es
or you can make a donation directly to our account.
Account holder: ASOCIACIÓN BUDISTA TRIRATNA
Bank: BBVA
C.C.C: 0182 6589 7102 0164 8748
IBAN: ES03 0182 6589 7102 0164 8748
BIC: BBVAESMM